You mean stereotype, right?
After watching the video above, you may wonder why someone would ever go and play a pick-up basketball game. Stereotypes ranging from the "rage monster" to the "my bad guy" create a misguiding picture of what pick-up basketball games actually entail.
Instead, look at the symbolism behind a pick-up basketball game rather than generalizing or stereotyping the group of people. A way to avoid stereotyping is to have a proficient understanding of what it is and how it differs from archetypes. Below you can find a basic infographic differentiating the two.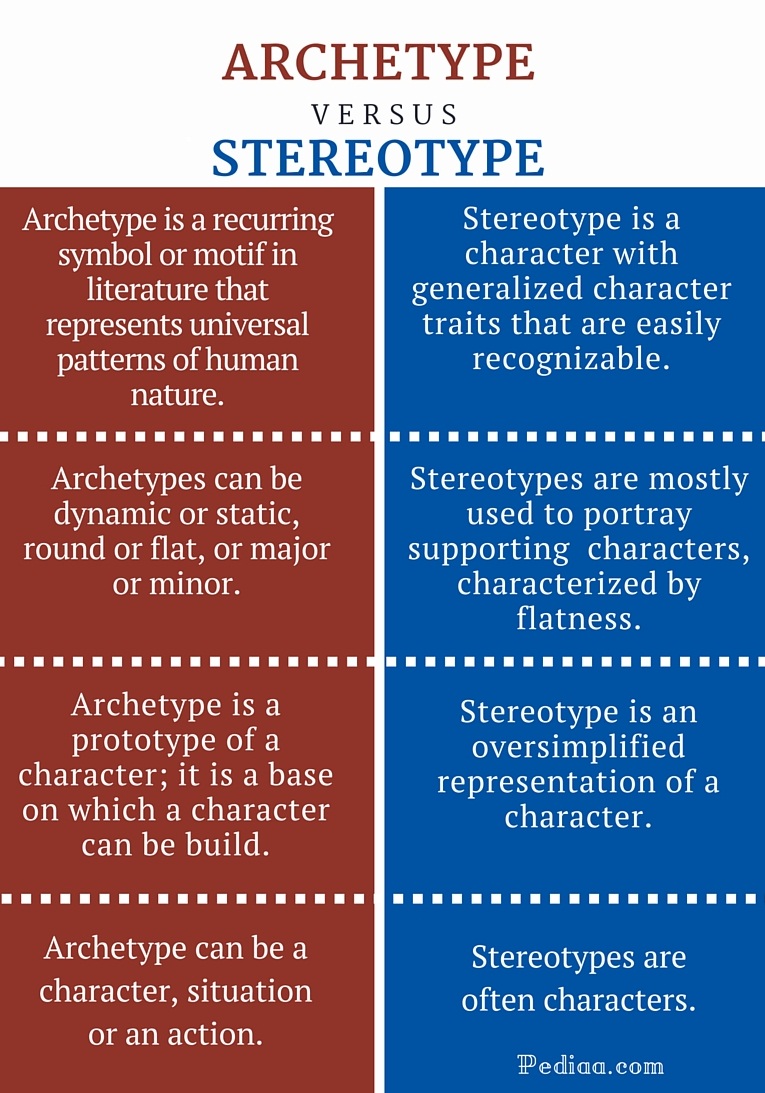 Simply stereotyping someone who is different leads to dismissal. Competence in archetypes leads to understanding and appreciation of others and yourself. Understanding archetypes will avoid any natural tendency to immediately stereotype someone or something. Finding yourself through archetypes is another aspect.
Archetypes can even brand a business. For example, Beats by Dre is a unique business crafting a new identity for headphones. Beats did not create headphones or boomboxes but they are in fact forming a new standard for quality headphones. Many people stereotype Beats by Dre as overpriced and choose not support Dr. Dre, the former owner was a part of an influential rap group – NWA. An archetype describing Beats by Dre would look past the price and the previous owner's rap career. Archetypes look at the engineering and perspectives going into crafting a pair of Beats by Dre headphones. Each pair of headphones is tailored look the part and to produce the highest quality sounds.
Upon Commencement in May, I will begin my career as a tax accountant for Ernst & Young LLP. My passion for accounting accumulated through my experience as a student-athlete at Greenville College. As a student-athlete, I had the chance to pursue a double-major, partake in student government, and play the sport I love. According to the video below, Sheldon and his friends' might run into some issues with some stereotypes they spit.
Stereotypes from the video above:
Accountants just add up votes at the Emmy's – BASIC ARITHMETIC
Andy Sayer…as Certified Public Accountants go, he's actually very down to earth – CPAs are UPTIGHT and FIXED
We call her the mental muscles from Brussels – NERDS
Blew out clicking finger during a presentation – NOT ATHLETIC or in GOOD SHAPE
John the Human Spreadsheet – EXCEL is the ONLY PROGRAM
Each stereotype above justified:
Accountants do count votes at major events such as the Oscar's and Miss. America. But the "vote counting" happens after a major event and is an attestation service called a compliance audit.
CPAs cannot be uptight and fix. In order to provide quality professional services, CPAs must be personable and knowledgeable of continually changing tax codes.

CPAs actually tend to craft creative tax plans and strategies.

Combining the third and fourth stereotype – many people I worked with during my during my internship were in great shape and participate in recreational sports.
I wish excel was the only program accountants used. Nowadays bigger and better software is  coming out. Accountants have to constantly learn new techniques and tricks to adjust quickly to new software and other technology.
Excuse my rant about Sheldon and his friends' remarks about CPAs from my future employer, EY. CPAs can take on Ruler archetype, which means they have a strong and authoritative nature. In theory, public accounting firms demand an archetype like The Ruler. Accountants have to provide quality professional services while following laws and regulation and sorting through a plethora of client financial statements.
Taking a little time to get to know someone can go a long way. Instead of stereotyping the person playing in a pick-up basketball game or the accountant handing out an award at the Emmy's, look deep. Understand people who play pick-up basketball are taking time out of their day to workout and compete with others. While an accountant who is presenting an award at the Emmy's has put in many years of hard work easing tax burdens for their clients. Imagine a time where everyone took a philosophical approach to better understand archetypes rather than settling on face value stereotypes.
…and one more because of the Super Bowl took place yesterday. Shoutout to #TomTerrific, more formally known as Tom Brady, for winning his fifth ring and being named MVP.