For the newbies out there, working with clients is a hard thing to do. It is hard because you have to learn all these different details about the client that you are now working with and you have to know just the right tricks of the trade to impress them, and you cannot show a lot of fear or lack of confidence. You have to kind of be a people person, which is a rough situation for geeks to be in with clients. being around new people and having to be chatty… Ew. However, there are several tips out there that are better than most that can help and surprise people all in the same setting. These can help you understand how to talk with a new client and help you see from a different standpoint, and help you to better understand how to get the job done using better methods than what you could've probably come up with.
Yes, we all want a happy client that will come back and continue to give us business. That is the essentials to a business. However, in order to get more happy clients, you, the person that is basically being put out on the front line for the business, have to know a few things. Now, this first bit of information may shock some, but the client more than likely does not know what they want. It is your job to kind of dissect the situation and figure out just what our not-so-tech-smart clients are wanting/needing. This can be a difficult thing to accomplish, I know, but it is the job that had to be done, and you will learn more and more what you will need to do to help the client's vision come to life, and that's the goal here.
Now, The Geek Leader's Handbook gives us a few more ways to really get that relationship that you really want to get when you have a new client right in front of your face. Some of them were to put yourself in the clients shoes. Some may feel that this can be very challenging, and you would be right. you have to think in their mindset. They don't know all of the things that you do about this, they are just looking at the things that they would know to look for like promptness, responsibility, and outcomes. The client, like any reasonable human being wants you to be able to respond in a timely manner, be on time to meetings, show good work from what they can see, and so on. With that being said, you, the business geek, need to make sure that you are asking the client questions throughout this process here. This way, you get a better sence of what you will be doing so you can do a great job on it, and after hearing what they have to say, you can make certain recommendations on what you think could be better options, and so on. This can help you show some commitment, and help you to build some more trust with your client.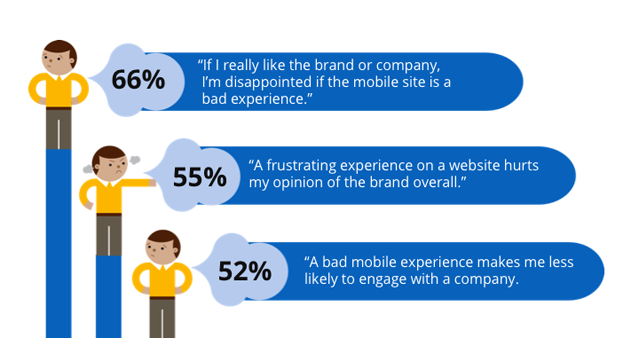 Other sources like Forbes give some good tips as well such as being patient with the new client, which I personally have had some issues with. Being patient can be both hard, yet crucial, and is kind of a bummer, but is essential. Treating every client like they are important can also be another crucial factor. Playing favorites is never a good thing, because it will make others feel insignificant, and what person in their right mind wants to give their business to someone who treats them like that. They also included another tip of being more than just an email address. Give your client more than just an email, this way they can call, video chat, or pick another form of channel to communicate with you. This way things can be stated in a more clear manner. With me, I understand the fear factor the working with a new client can bring. I also understand the difficulty that can come from working with a new, or an old, client. They don't always know what they want, and sometimes when you do start to ask questions, they can start to get aggressive with you. That's where the patience needs to come in. Learning how to work with each individual client and their different personalities is something that has to be learned and is a really tough thing to do, especially for geeks. Having to talk to new people is not always a fun thing to do, especially when you don't like to do it in the first place, but when you are working for a business. You do what is necessary for that business to keep it afloat. So, learn about your new client, make them feel like they are a priority, make sure that you deliver great work and that you are prompt to answer and meet. These are some of the few things that you do to help start you out with the future clients that will be coming to your business.
https://www.forbes.com/sites/gaurisharma/2013/10/04/7-best-practices-for-building-client-relationships/#179eeed95f91
https://www.amanet.org/training/articles/building-client-relationships.aspx